2014 ANZAC - World War II Poster Art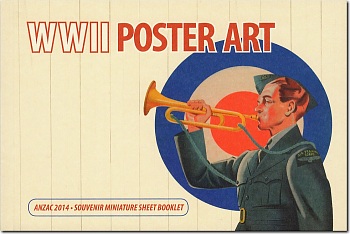 A prestige miniature sheet booklet was issued featuring six miniature sheets with each of the six stamps and a seventh containing all six stamps.
The resolution of some images on this page has been reduced to improve page load times on our web site. If you have any questions or comments please contact us - we'd love to hear from you.
This page was last updated on 27 May 2022
All content and images copyright © 2008 - 2022 StampsNZ