2015 All Blacks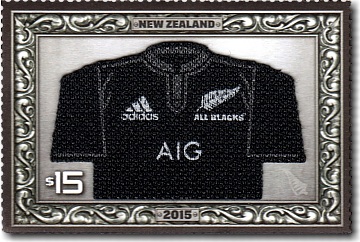 This stamp features material from the 2015 replica All Blacks Jersey die-cut to shape and printed then attached to the gummed stamp with the whole design giving the appearance of a framed jersey.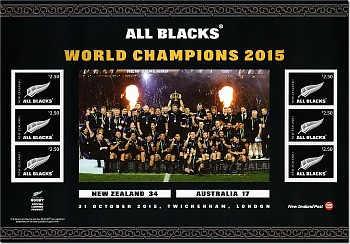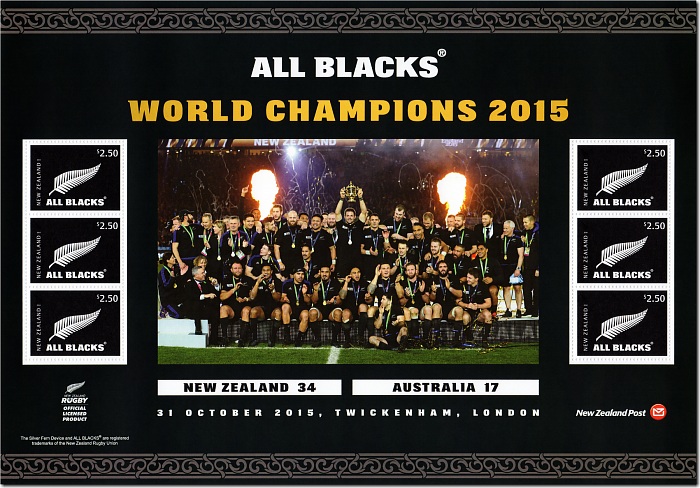 The 2015 Rugby World Cup Final was played between reigning champions New Zealand and Australia on the 31st of October 2015 at Twickenham Stadium in London. New Zealand won the Rugby World Cup beating Australia 34 - 17 and became the first team in the history of the Rugby World Cup to successfully defend their title. They also became the first team to win three Rugby World Cups, previously winning the 1987 and 2011 tournaments, both of which were held in New Zealand.
The resolution of some images on this page has been reduced to improve page load times on our web site. If you have any questions or comments please contact us - we'd love to hear from you.
This page was last updated on 27 May 2022
All content and images copyright © 2008 - 2022 StampsNZ