2004 Emergency Provisional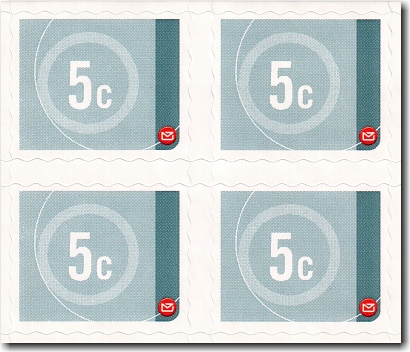 Cat.
Mint Unhinged
Fine Used
5c
Grey (Self Adhesive) (Simplified)
579a
$1.80
$1.80
(i) on Raflatac Paper (White) (Self Adhesive)
579a1
$2.00
$2.00
(ii) on Fasson Paper (Beige) (Self Adhesive)
579a2
$8.10
$8.10
50c
Self Adhesive Sheetlet of ten 5 cent stamps (Simplified)
579b
$18.00
… Ten Stamps : 5c (579a x 10)
(i) Self Adhesive Sheetlet of ten 5 cent stamps on Raflatac Paper
579b1
$19.80
… Ten Stamps : 5c (579a1 x 10)
(ii) Self Adhesive Sheetlet of ten 5 cent stamps on Fasson Paper
579b2
$81.00
… Ten Stamps : 5c (579a2 x 10)
No Official First Day Cover - 29 June 2004
579c
$45.00
… 5c (579a)
The Emergency Provisional stamp was designed by New Zealand Post and printed by CommArts in Wellington on a digital press in sheets of ten.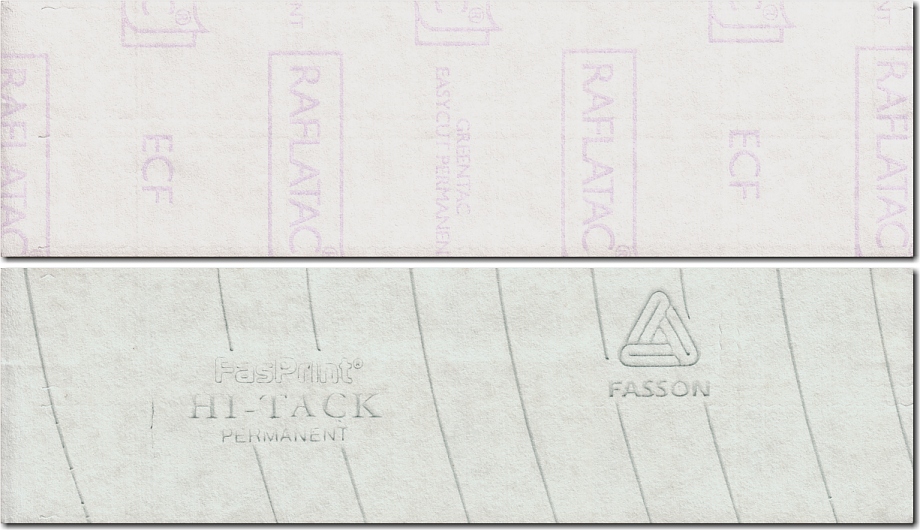 Paper from two different manufacturers was used and this has a slight effect on the printed shades on the front of the stamp. However the papers are most easily distinguished by the printed markings on the rear. In particular the wavy lines on the back of the Fasson paper extend through every stamp and make it easy to determine which paper was used on single stamps cut from the sheet.
Bibliography
The Postage Stamps of New Zealand Volume X
Edited by B.G. Vincent FRPSNZ
Published 2013 by The Royal Philatelic Society of New Zealand Incorporated (ISBN 978-0-9876534-3-7)
If you have any questions or comments please contact us - we'd love to hear from you.
This page was last updated on 26 Sep 2023
All content and images copyright © 2008 - 2023 StampsNZ