2012 All Blacks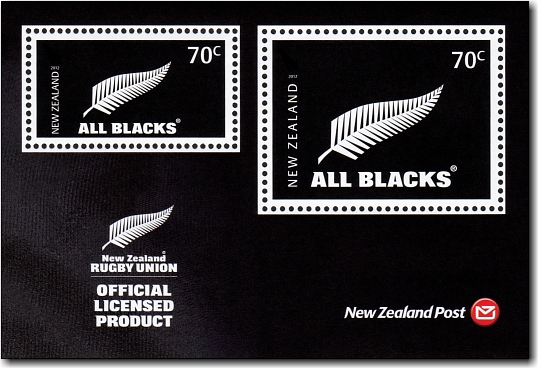 Cat.
Mint Unhinged
Fine Used
70c
All Blacks - 30mm x 40mm
731a
$1.25
$1.25
(i) 35mm x 20mm from the Miniature Sheet
731a1
$2.50
$2.50
$1.40
Miniature Sheet with two 70 cent stamps
731b
$2.50
$2.50
… Two Stamps : 70c (731a), 70c (731a1)
$7
Sheetlet of ten 70 cent stamps
731c
$12.60
$12.60
… Ten Stamps : 70c (731a x 10)
Miniature Sheet First Day Cover - 23 May 2012
731d
$5.40
… $1.40 (731b)
New Zealand Post issued a 70 cent stamp to replace the 60 cent 2010 All Blacks stamp to cover the July 2012 increase in domestic postal rates.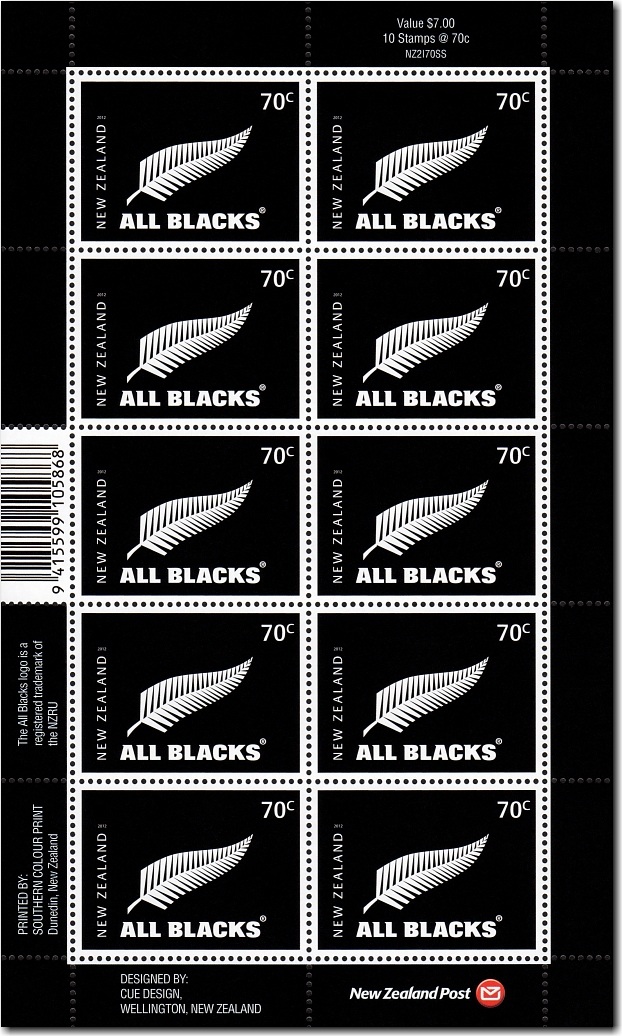 The stamps were issued in sheetlets of ten stamps.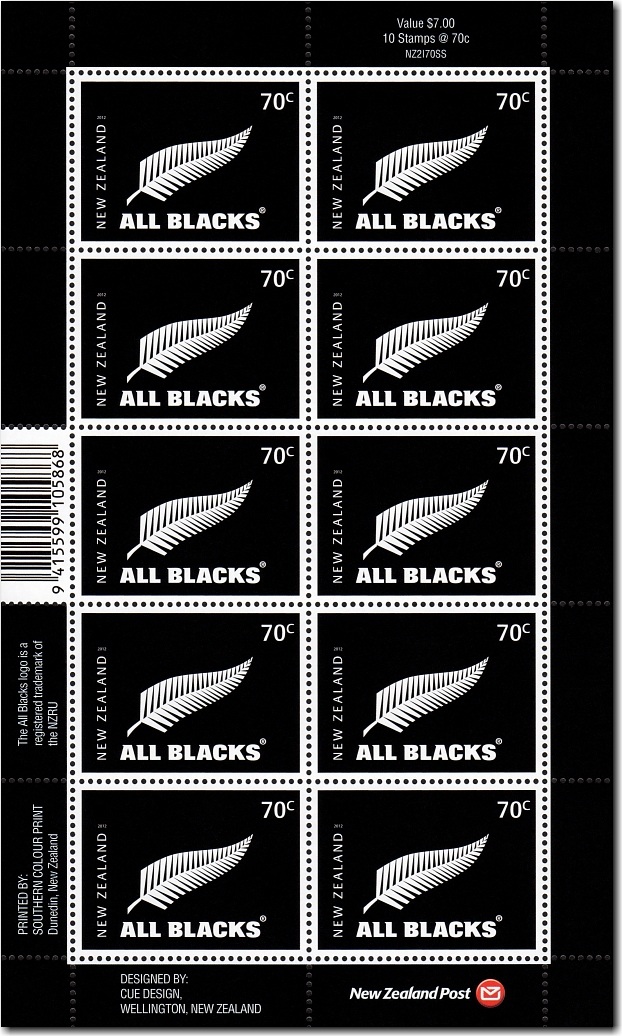 If you have any questions or comments please contact us - we'd love to hear from you.
Wishing you a Merry Christmas and a Happy and Prosperous New Year
This page was last updated on 09 Dec 2023
All content and images copyright © 2008 - 2023 StampsNZ