1989 Health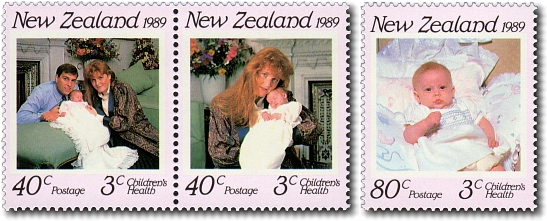 Cat.
Mint Unhinged
Fine Used
40c
Duke, Duchess and Princess of York
315a
$0.90
$0.90
40c
Beatrice and Sarah / Duchess and Princess of York
315b
$0.90
$0.90
80c
Beatrice / Princess of York
315c
$1.55
$1.55
Set of 3 individual stamps
315d
$3.20
$3.20
Se-tenant Pair of two 40 cent stamps
315e
$1.80
$1.80
... Two Stamps : 40c (315a), 40c (315b)
$3.38
Miniature Sheet with four 40 cent and two 80 cent stamps (Surcharged for health)
315f
$6.30
$7.20
... Six Stamps : 40c (315a x 2), 40c (315b x 2), 80c (315c x 2)
First Day Cover - 26 July 1989
315g
$4.50
... 80c (315c), Se-tenant Pair (315e)
Miniature Sheet First Day Cover - 26 July 1989
315h
$18.00
... $3.38 (315f)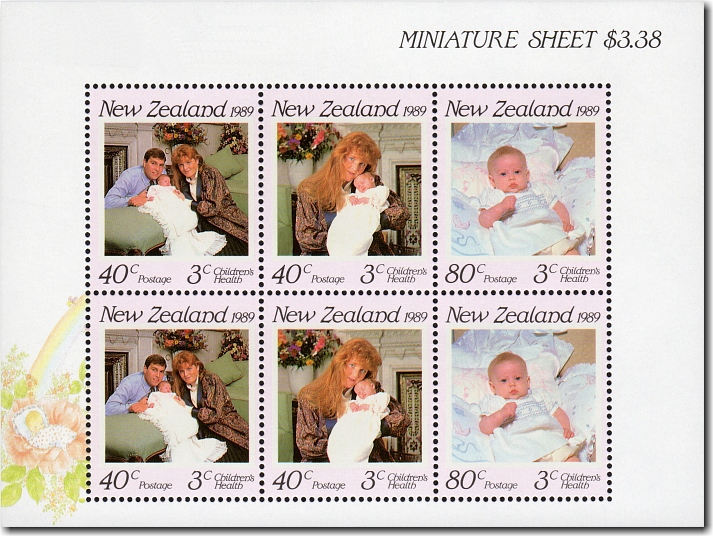 As usual the health stamps were also issued as a miniature sheet.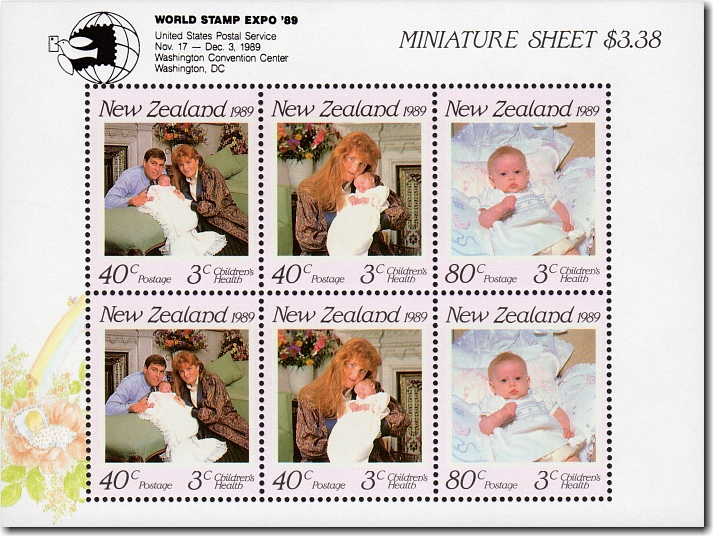 The health miniature sheet was also overprinted to commemorate the 1989 World Stamp Expo held in Washington DC, America and is listed separately in this catalogue under the
1989 World Stamp Expo
issue.
If you have any questions or comments please contact us - we'd love to hear from you.
Wishing you a Merry Christmas and a Happy and Prosperous New Year
This page was last updated on 07 Dec 2021
All content and images copyright © 2008 - 2021 StampsNZ