2004 Historic Farm Equipment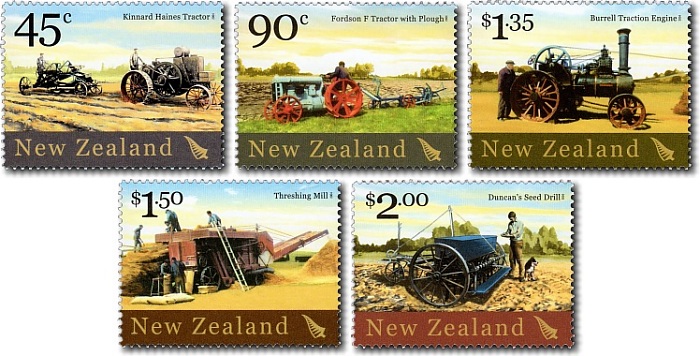 Cat.
Mint Unhinged
Fine Used
45c
Kinnard Haines Tractor
575a
$0.80
$0.80
90c
Fordson F Tractor with Plough
575b
$1.60
$1.60
$1.35
Burrell Traction Engine
575c
$2.45
$2.45
$1.50
Threshing Mill
575d
$2.70
$2.70
$2
Duncan's Seed Drill
575e
$3.60
$3.60
Set of 5
575f
$10.60
$10.60
$19.95
Prestige Booklet with six Miniature Sheets
575g
$36.00
First Day Cover - 5 April 2004
575h
$11.70
… Five Stamps : 45c (575a), 90c (575b), $1.35 (575c), $1.50 (575d), $2 (575e)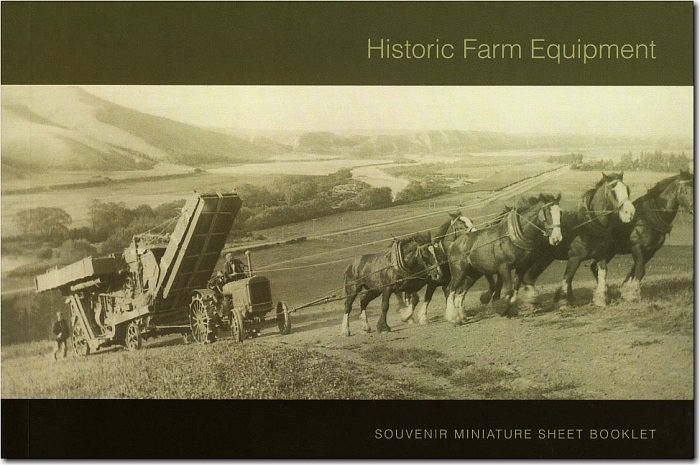 A special booklet containing six miniature sheets incorporating all the stamps from this issue was also produced.
Bibliography
The Postage Stamps of New Zealand Volume X
Edited by B.G. Vincent FRPSNZ
Published 2013 by The Royal Philatelic Society of New Zealand Incorporated (ISBN 978-0-9876534-3-7)
Pages 135 - 136, 548 - 550
If you have any questions or comments please contact us - we'd love to hear from you.
This page was last updated on 29 Nov 2023
All content and images copyright © 2008 - 2023 StampsNZ